CLASS OF 2022 HOMEPAGE (Helpful Enrollment Information)
CLASS OF 2022 HOMEPAGE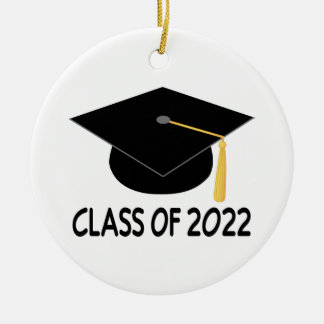 Registration Form
Sections I & II must be filled out both front and back and signed by parents/guardians

Send to LHN with your registration fee

If you are a member of a Missouri Synod Lutheran Church, Section III should be given to your pastor for his signature. Your church will return that section to the Lutheran High School Association.
Placement Testing (Saturday, January 13 & 20 @ 8:30am)
It is important that prospective students take this test to help determine course selections for high school. You do not have to reserve a spot; and you may attend either date. The test is free to 8th graders who have registered. However, for a copy of the results, a $10 fee will be charged to students who will not attend LHN.
Q & A Saturday (Saturday, January 13 & 20 @ 8:30am)
Mr. Reincke, Principal and Mr. Hardy, Assistant Principal will share information that will help make a smooth transition to high school for both you and your child. You will learn everything you ever wanted to know about Lutheran High North to help you determine if it will be a good fit for you and your family. You do not need to register, just come to the Media Center for a continental breakfast to meet the administrators and receive a tour of our school.
8th Grade Academic Orientation (Tuesday, March 6 @ 7:00pm)
All parents and future freshmen are encouraged to attend to preview their academic options for their freshmen year here at Lutheran High North.
8th Grade Class Selection (Week of March 12th)
Registered 8th graders and their parents will meet with an administrator to select classes. You will receive a letter in late February with your appointment date and time. Current grades, teacher recommendations, and your placement test results will be used as evaluation tools to help in class selections. The appointment usually takes 10-15 minutes.
Mustang Rush (Saturday, March 10th @ 11am)
All current 6th - 8th graders who are interested in registering are encouraged to attend Mustang Rush. This is an event where all of our athletic teams/coaches along with our extra curricular clubs & activities and their leaders will be present in our gymnasium. It is a great event for our Future Mustangs to come onto our campus and see all of the different opportunities where they can get involved!
Physical Exam
Freshmen must have a physical on file before school starts in August. This physical exam must be given after April 15, 2018. You will receive the Michigan High School Athletic Association Medical History form when you come in to schedule classes in March. Current physical information must be on file in the office, along with a copy of immunization records, in order for your child to participate in P.E. classes and any athletic event. There are no exceptions.
July Newsletter
This is mailed to each family with pertinent information to the start of school, including summer practice schedules and tryout dates for fall athletic teams.
Final Orientation (TBA @ 4:00pm (Students only) Parents arrive at 7:00pm
Class schedules and locker assignments will be given out. Students will have the opportunity to follow their schedule and familiarize the way to their classes and check out their lockers.
First Day of School (TBA)
Students will meet each teacher, receive the class syllabus, textbook, and a list of the required supplies for each class.